Tips for choosing a supplier in China
Tips for choosing a supplier in China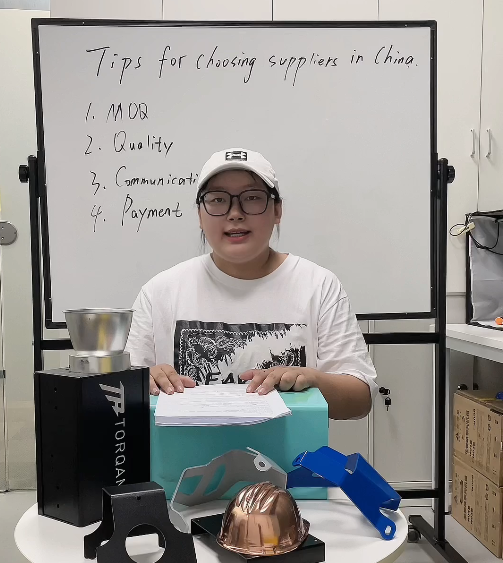 With a massive selection of suppliers and manufacturers to choose from, how do you narrow it down? Below are a few tips to keep in mind so you can pick the best supplier for your business.
Minimum order quantity (MOQ)- This is a predetermined order requirement meaning the manufacturer will only work with you if you meet this. The number depends on the manufacturer but is likely to start no lower than 50 items. They have these requirements in place to ensure that they can make a profit and it is worthwhile working with you
Product Quality- It's pretty important you receive a test product to check the quality before you begin selling it to your customers.
Communication- It's important you are able to contact them quickly and they are efficient in answering your queries. Especially when things go wrong.
Payment options- Every manufacturer has different requirements. The most common ones you will see are PayPal, MoneyGram, T/T and Western Union.
Price per unit- Check that you are on the same page and ask if you get a discount for bulk purchases.
Production- It's important to make sure your manufacturer can produce the quantity of products you need. If you are a small e-Commerce entrepreneur then perhaps you would want to work with a small or medium sized manufacturer. As your business and capacity grows you might want to find a bigger factory with larger production capacity.
Ask questions- A few things you may want to ask when contacting a manufacturer is how long they have been in business and their business licenses. See if they have any certifications and also their history with working with businesses from the western world.