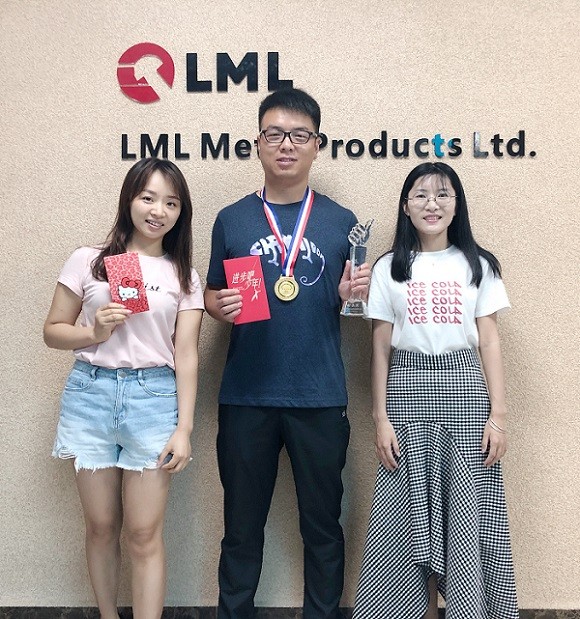 First look at our 7.1 Club

Today is Monday,1st July , the first day of the second half of the year, the first day of July, the first day of this new week,it is also the first day for me to join LML.
For our company, today is a memorable day, two other colleagues also joined LML on 1st July. Helen joined LML on 1st July 2012 and she worked here for 7 years up to today.Jack joined LML on 1st July 2016 and he worked here for 3 years up to today, that's why I said July 1st is a very special day for our team and our company!
First look at our 7.1 Club,we joke that the three of us are 7.1 Club as all of us joined LML on 1st July.
First photo with our team
7 years ago, on 1st July,Helen joined LML as a recent,clueless college graduate.Now she has grown into a competent sales manager.7 years,our company LML made her grow ,she also made our company better.A girl, who came to the company at the age of 22, is now 29 years old. She has brought her best youth to shine in our LML family. Last week,I listened to her training class on foreign trade business skills.She is full of knowledge, experience, and logical thinking. She is not inferior to any successful men, she explained things are easy to understand, and can make new salesnan better understand and absorb.I think this is the result of seven years of growth in LML company.I hope that I can grow up quickly in this company. One day in the near future, I can stand on the platform confidently to show myself.With seven years of experience, Helen has a lot of feelings. The most profound feeling is to thank the company for this platform and the opportunity provided by LML.Just because of this,she can always keep the state of study and struggle,can always be young.Now most of the post-90s are working in an ordinary way, losing their youthful morale, being washed clean by the vast market and no longer shining. They worked like robots, and no longer have too many expectations for the future.But Helen is different, and all the other colleagues in LML are different. They are full of youthful, passionate and self-disciplined. They see their job not just as a job,but as their career. This is why i join them.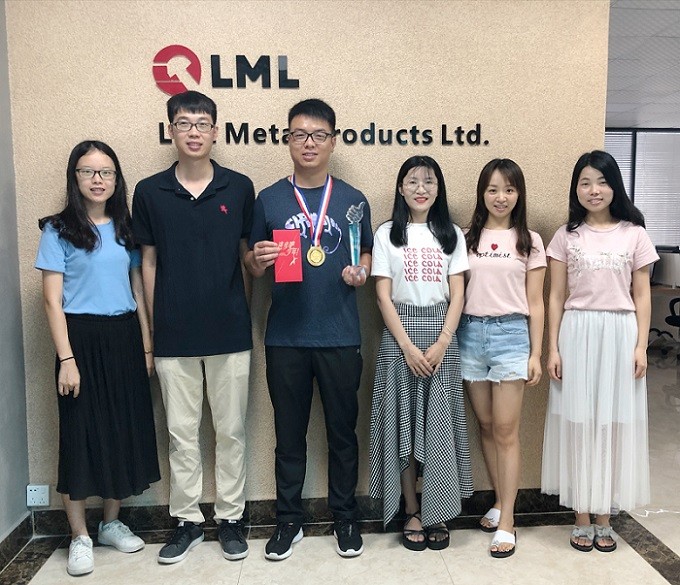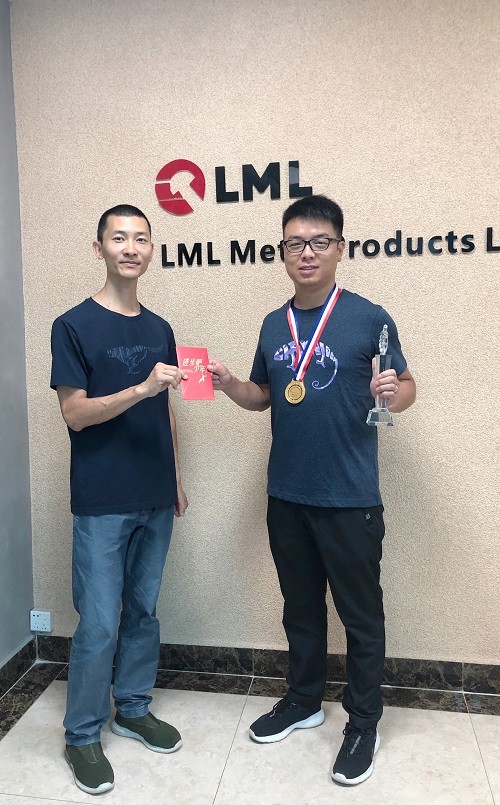 3 years ago, also on 1st July, it was Jack's first day on the job in LML.He is a very polite boy from Kaifeng, Henan province.According to the understanding of other colleagues, he is a hard-working purchaser who works actively . He handles many chores alone, such as arranging packing goods,loading and unloading goods, visiting suppliers and so on. The suppliers he seeks are reliable and trustworthy with appropriate prices, I believe this is also his advantages and these abilities are also growing up in LML.The Three-year Old Wine and The Best Action Award are honorary titles awarded to him by the company. His work attitude is also part of LML's corporate culture.Three years of wine, pure and strong, three years of working people, skillful and steady.He is ready to go the master level progress.Come on, look forward to seeing Jack's better working and better future .Manager Mike specially prepared the gold medal and red packet.The package showed"Progress,The young boy!".

I am very happy and honored to join this big family LML, I hope to grow into a better self in this warm and positive working atmosphere! Looking forward to an unknown but better foreign trade career.