2020 Several Exciting News!
2020 Several Exciting News!
Unknowingly it's 2020. Today is Jan 7th 2020,as you know,Spring Festival is coming soon. It is the
most
important festival in China,so many factories are so busy. More or less there will be some problems,
such as
quality and delivery time.But we always maintain our high standard and provide perfect service
and goods to
our customers.so just a few days ,we have been received several good praises.All our
colleagues are very
happy and we will continue to serve every customer and meet every customer's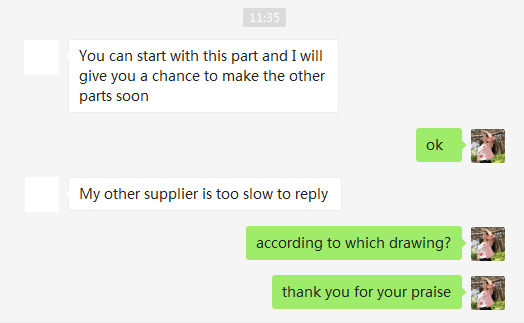 By the way,our company is participating in Alibaba.com's March Expo promotion this year. To
take advantage of the promotion, head to our page on Alibaba.com to see the savings and clip
our store-specific coupon.If you want to know more ,please click on here.