Storyline about Customer Ilja
Storyline about Customer Ilja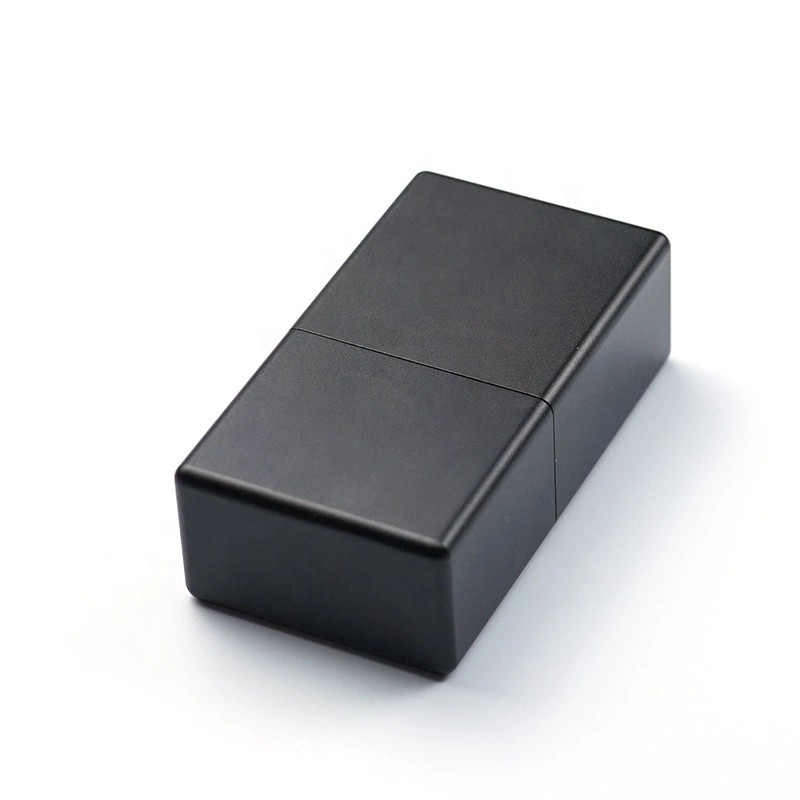 Friendly reminder:it takes about 20 minutes to read this article.
Germany customer Ilja (Customer Number is
TA004) is one of our long-term regular
customers and he has cooperated with LML for
more than 3 years.He is also the originator of
aluminum key box.
He sent us the first enquiry at the beginning of the year 2016, aluminum key boxes were not
popular at that time,we haven't seen it or done it before.The only similar popular box was the
electronic cigarette boxes, they were similar but different.Ilya only had a primary idea at the
beginning.In addition,Ilya don't understand process and not able to make drawing, and his
English is not very good.So it's hard for he to explain his idea to us.We often encountered
problems at that time.Sunny is the sales girl in charge of this case and she is also new in this
industry.It was really a bit difficult to communicate ,especially this new case had many different
kinds of problems.We often got stuck and didn't know how to proceed to the next step at
beginning.Our salesgirl often had to find a sample of a similar box to take a picture or even drew
a picture to explain a problem.Sometimes they talked about a slightly more complicated problem,
they needed to constantly explain for hours or even an afternoon that finally they can achieved
the purpose that both sides understood.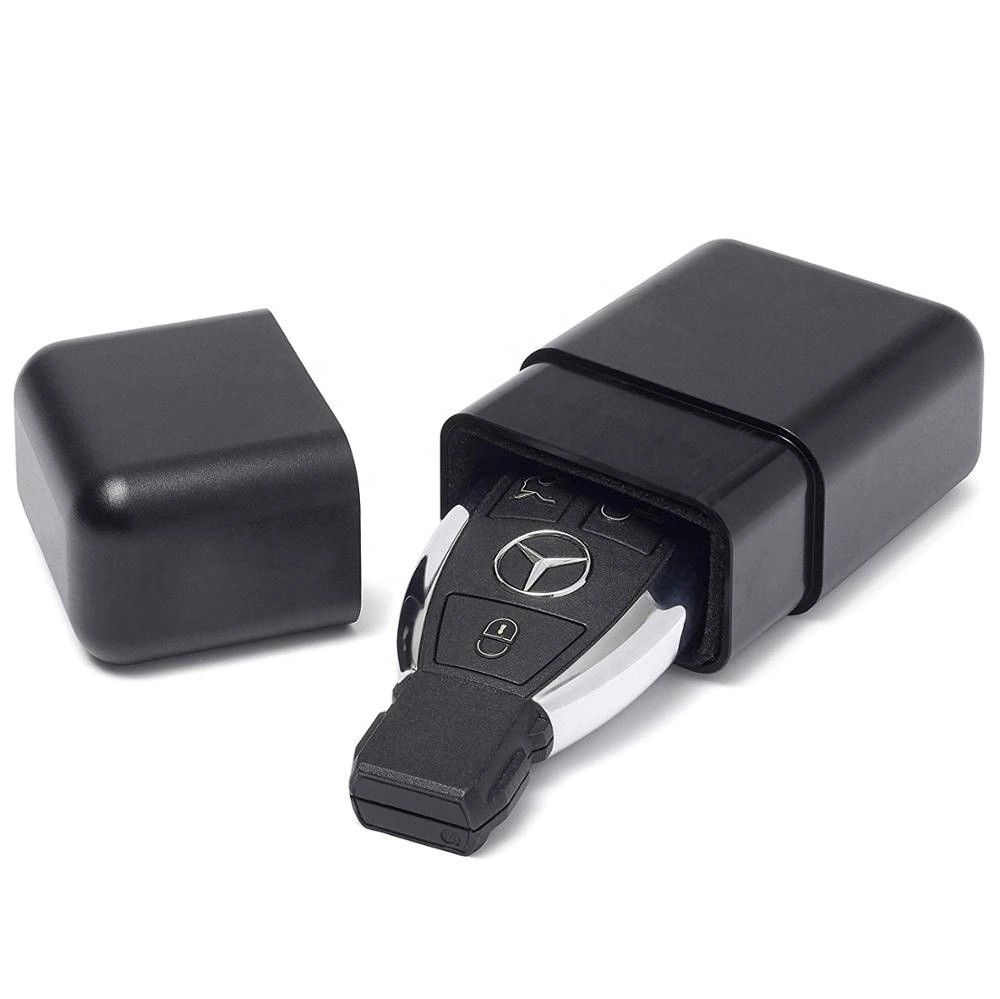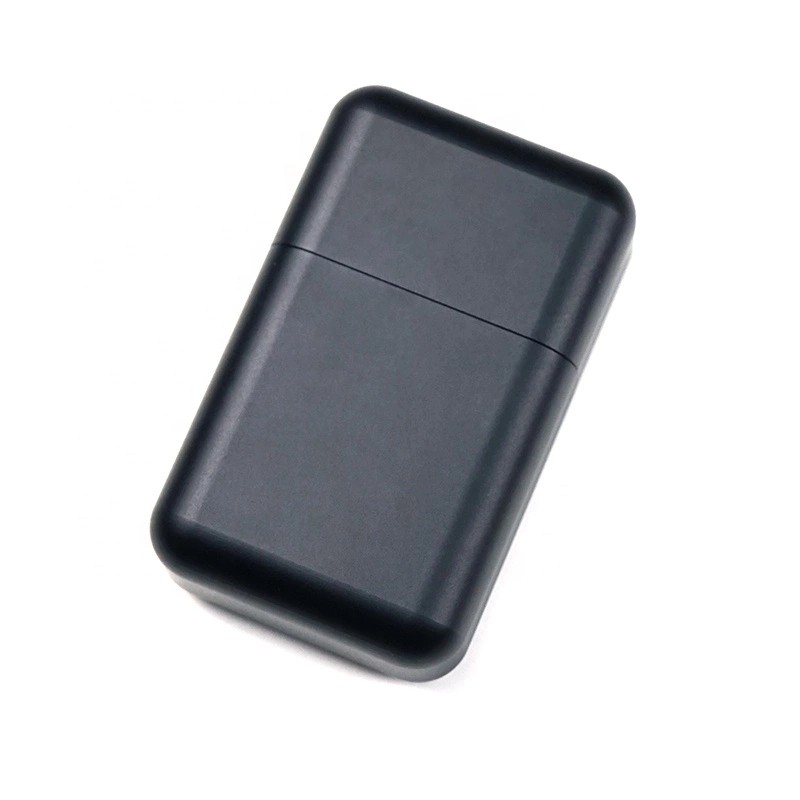 So in this terrible situation,our salesgirl Sunny also didn't expected too much because the
customer didn't provided anything, no drawings, no sample, no clear requirements ,only a simple
idea. But we didn't give up on this customer and this case.After based on our experience,our
team step by step guidance, step by step modification, step by step confirmation to
customer,finally the customer drew out the first manuscript, and then our engineers drew a
engineering drawing based on the customer's first manuscript.This is not over,we should confirm
whether the size was reasonable and the feasibility of processing,then confirm again with
customer.We modified 5 times before and after and confirmed all the dimensions, finally our
drawing was perfected based on their own years of experience and professional degrees.We sent
the drawings back to the customer for final confirmation again.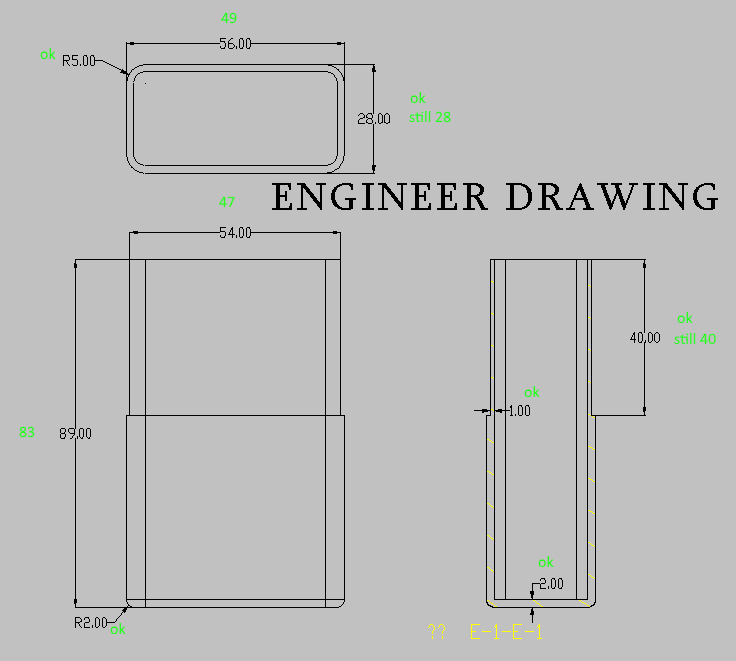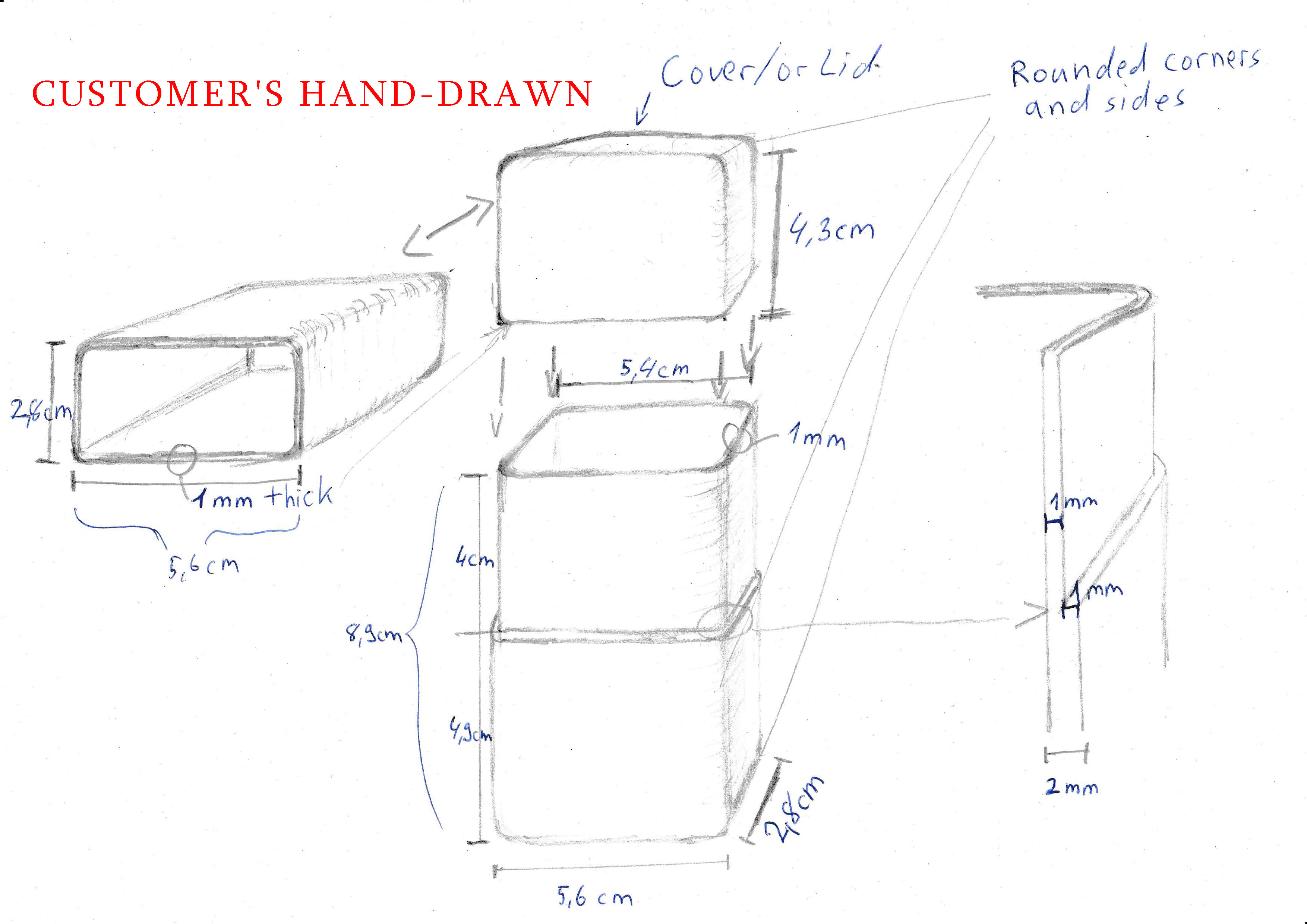 After Ilya confirmed there was no problem with the size, the next step was to determine the
material and surface treatment, which were another big difficulty.
He only can confirmed that the material was aluminum,but didn't know much about the material
grade.For surface treatment,he only said it should be similar with apple computer surface.From
his
description about the material and the surface requirements , based on our experience, our
engineer said Al6061 or Al6063 were suitable, because both aluminum 6061 and 6063 were most
commonly used aluminum materials for CNC machining parts and they could be made close to
the surface of apple computer.As a company specializing in this industry for more than 20
years,we fully know what type of sandblasting and what size of sandblasting can reach apple
computer surface.And we provided some pictures which can show this surface treatment for his
reference and choose.This is a very professional and fast way,Ilya praised our professionalism and
satisfied with our service.This is a very good beginning of our cooperation.In fact,many things are
very simple theory,practice down is not easy.
After 3 months of communication, confirmation, modification, we began to make
samples.Unfortunately,we had another problems in the process of making samples.Because the
box was too deep,the general tool couldn't made such a deep product and it needed a custom
tool. After another 15 days, the customs tool was finished and we used it to make the first 5pcs
rough embryos and then do sandblasting.Due to sandblasting type and size are not 100%
sure,we
confirmed it after we did it 3 times in total before and after.
The next step is anodizing and it also didn't go very well.We found the anodizing hanging point
is very big,with white space,water damage,scratches,all of them made the surface looked not
good-looking.We had no choice but to return the anodizing.We did anodizing again after talked
with the anodizing factory about the detailed requirements.The anodizing result was much better
this time and the surface problems were finally much less.2pcs samples of the 5pcs samples were
reluctantly selected and sent by fastest DHL to customer for confirmation.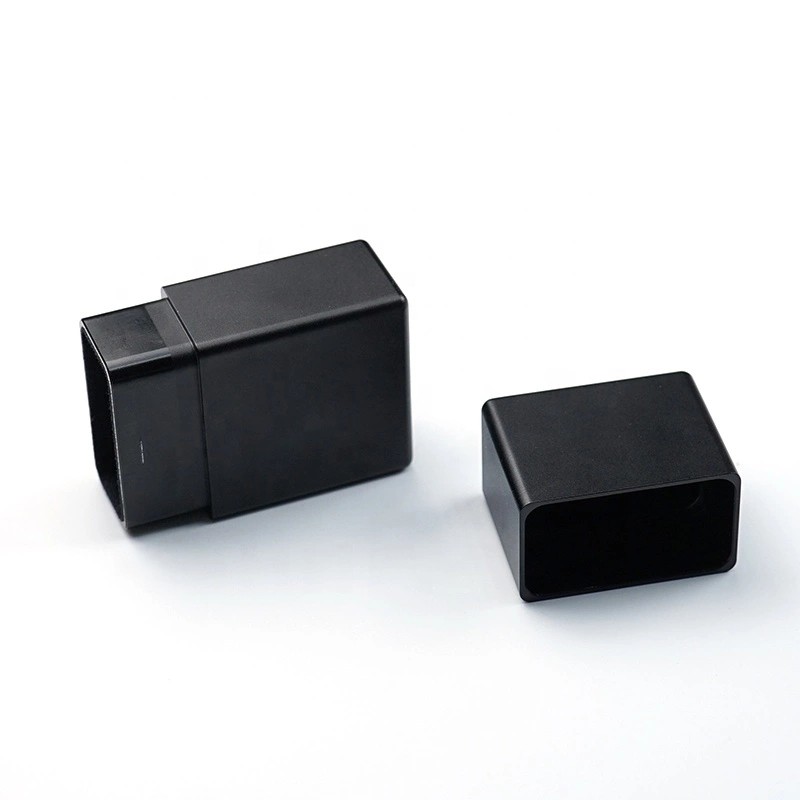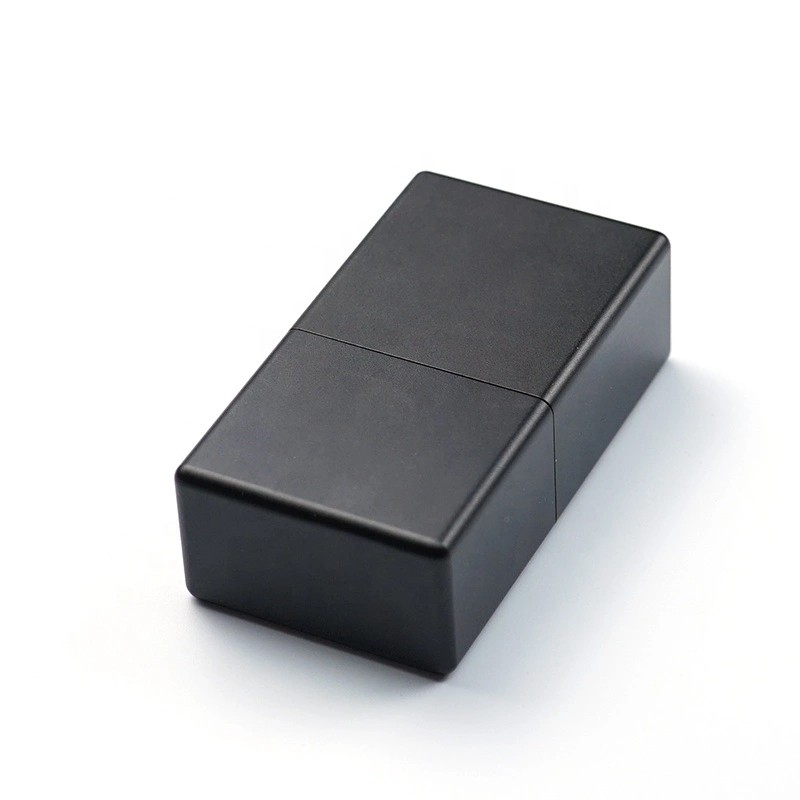 3 days later,customer received the 2pcs samples and confirmed that the appearance of the
samples basically met the requirements, but the box body and the lid were a bit loose. The
customer's inspection method was to carry the lid and gently shake it and the box body should
not be dropped slowly. This was a technical difficulty and required very precise tolerance to
control the degree of tight fit.At the same time,he needed to cover the lid was smooth&easy and
the lid should not scratch the box body, and should not be too tight to open.In a word,the
tolerance of the box lid and box body should have a very very good tolerance.
In order to meet the customer's strict tolerance requirements and assembly requirements,the
manager of our engineering department personally adjusted the machine and made another
10sets samples.After debugging for 5 times,we finally tried our the samples of suitable fit
degree,and then sent the samples of different fit degrees to customer for his confirmation.
The day after Ilya confirmed the samples,he suddenly told us that he would like to make logo on
the surface.Similar situation, he didn't know whether to do white or silver logo and what type of
logo, so we made him new samples and silk-screen logo with two colors of logo for him to
choose.
After all this was confirmed and done,Ilya spoke highly of our professionalism and service.At the
same time,new requirements came,he required the box to be made into a sponge liner and stick
to the inner wall.This is not a product which our company can produce,but our service philosophy
told us that we need to help him to find a new supplier to make this sponge liner.Finally,we
managed to help the customer find the right supplier to complete this part of work.
After finishing the liner,we suddenly found that the silk-screen logo was easily incomplete and
very easy to be scraped off. Therefore, we recommended that the customer changed the silk
screen into a laser and confirmed the sample again, and finally made this perfect aluminium key
box.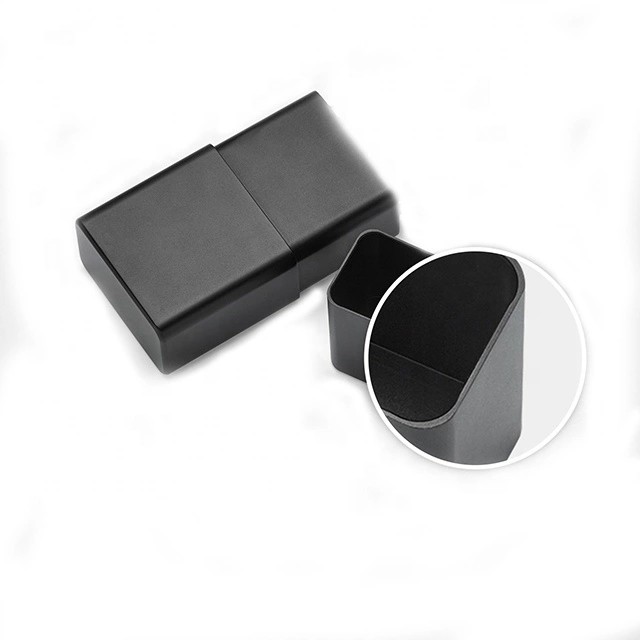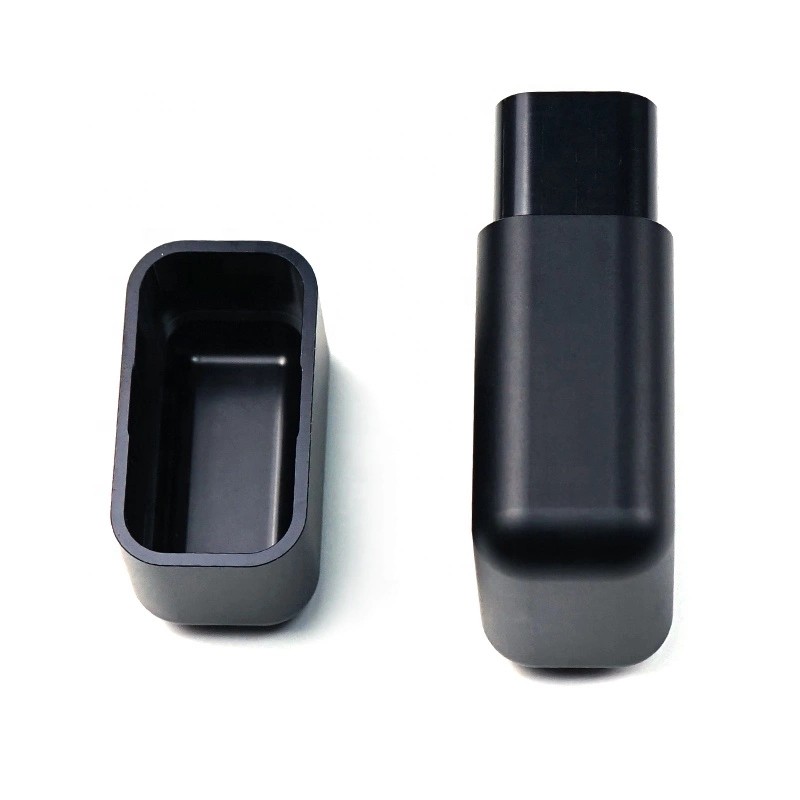 After 3 long months of proofing, modification, communication and running-in, the customers felt
our efforts for this case, our professionalism, our good and timely communication, our
responsible
attitude towards each customer of LML, so he also trusted us very much, and he was
very satisfied with LML and Sunny.He also praised Sunny,said Sunny's service was very thoughtful,
her suggestions were very professional, and her communication was not only timely, fast and
simple, but also easy to understand. Up to now he has been cooperating with us for this
aluminium key box for more than 3 years.
Now aluminum boxes are popular all over the world, and we are very proud because we were the
first participants and witnesses of this.
With three years of cooperation and communication, salesgirl Sunny also has a lot of feelings:
1.The process of clinch a deal with a customer is very difficult.Especially when the customer is not
familiar with the process, material and design, sometimes it is difficult to communicate a problem
clearly, because the language is different, we can only make the other side understand by
borrowing pictures, drawings or other products to assist.
2.Be patient with your customers.This customer often comes with an idea, so Sunny often talks
with the customer until two or three o 'clock in the morning. She respects the wisdom of the
The purpose of our LML is to be the transmitter of excellent products and services, so we try our best to serve every customer well.
Thank you for reading, pay attention to our website, and more exciting content for you!